Diversity Abroad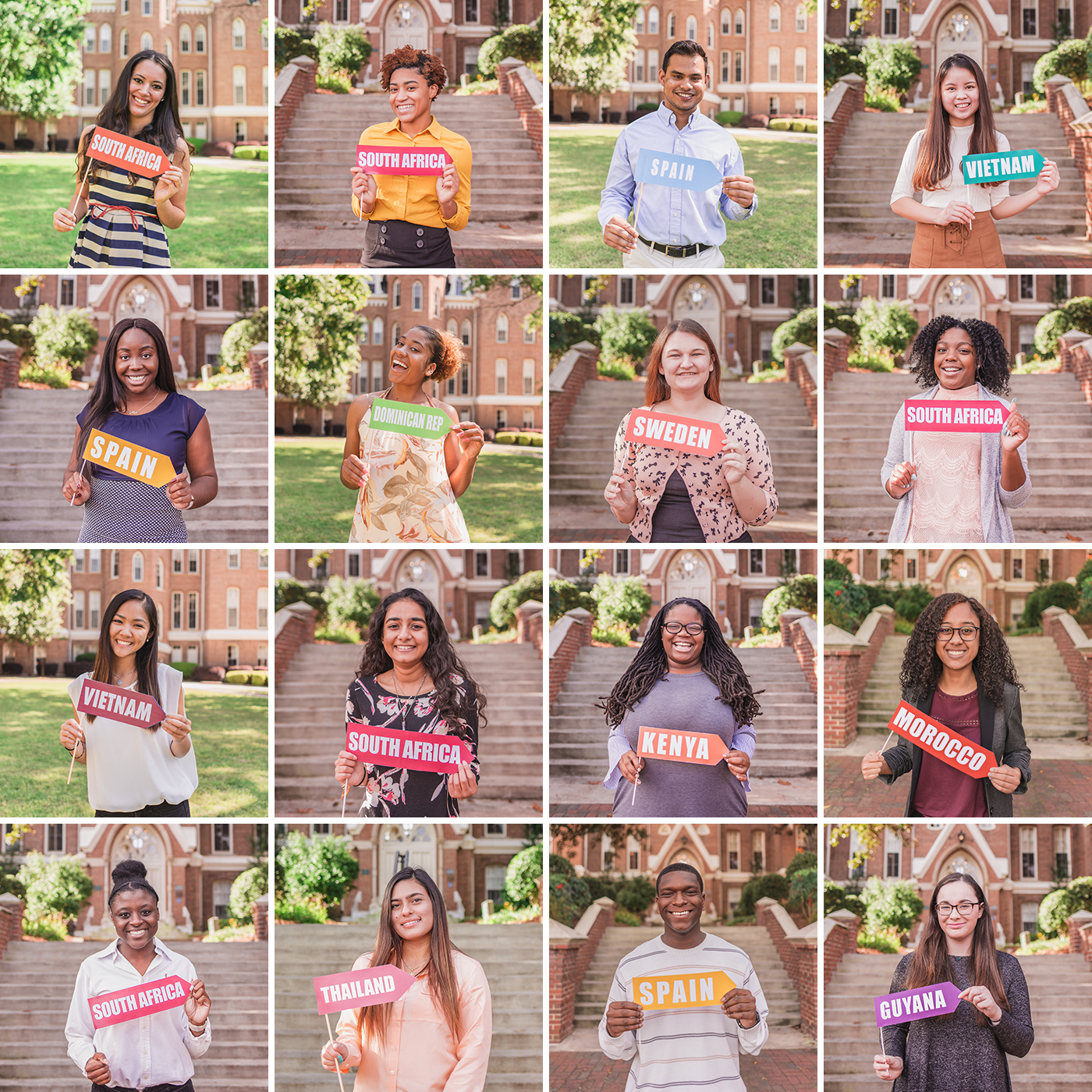 Mercer University believes that a carefully planned study program is a valuable component of a liberal arts education and encourages
all students
-- no matter their race, ethnicity, gender identity, religion, sexual orientation, social and cultural attributes, rural or metropolitan background, or disability -- to take advantage of this opportunity.
Mercer Abroad recognizes the special concerns of multicultural students, LGBTQI+ students, and students with disabilities considering studying abroad, as issues of identity may take on different degrees of importance abroad depending on the student and the host country.
Mercer Abroad encourages students to reflect on these and other aspects of their identities and their own cultural expectations in new ways while abroad. Other cultures have different ways of dealing with these aspects of identity; students may encounter individuals who range from overly curious to completely disinterested in important aspects of their identity. You may find that an aspect of your identity that is most important to you, like race, may seem less important to those around you than another aspect of your identity, like nationality or gender, depending on the cultural context.
You may have some concerns about how you will be received abroad and whether you can meet the unfamiliar challenges. Students from underrepresented groups may find themselves better equipped to deal with the challenges of study abroad because of past experiences being part of a minority group. Don't underestimate your resources and the skills you've already gained! We hope these resources will encourage you to study abroad and to help you in choosing a program that accommodates your academic interests and supports your needs. We welcome your questions and feedback.
Multicultural Students Abroad:
Black & Abroad
- Black & Abroad is a cultural collective dedicated to redefining world experiences for the modern black traveler. Seeing a need to elevate the community through world exploration, Black & Abroad was founded to fulfill that very purpose. We serve as a resource for travel related media to inspire the explorer within. Our collective of influencers have come together to share their travel experiences to assist us in showing familiar faces in unfamiliar places.
University of Minnesota's Study Abroad Orientation for Students of Color
- This brief youtube video discusses issues related to racial, cultural, and national identity, US political correctness within a foreign context, coping with racial fatigue, and study expectations and realities.
DiversityAbroad.com
- This is a valuable resource geared towards promoting study abroad opportunities for multicultural students. The site includes blogs, profiles and forums from underrepresented students studying abroad, financial resources, and a searchable program database.
PLATO
(Project for Learning Abroad, Training, and Outreach) - Resources to Support Underrepresented Students
Personal Blogs and Podcasts:
Podcast Code Switch
Oneika the Traveller
LGBTQ Students Abroad:
LGBT Student Guide for Education Abroad
- USF student-created guide.
LGBTI Travel Information from the Department of State
Meaningful Travel TIPS and tales: LGBTQ Traveler's Perspectives
- A reflective book created by former study abroad students and goabroad.com
LGBTQ Laws and Rights by Country
Gender Roles and Women Abroad:
On Her Way
- Health and safety tips for women traveling abroad.
Department of State Information for Women Travelers
Students with Disabilities Abroad:
Mobility International USA
- MI USA is changing how people with and without disabilities think about disability in countries around the world. MI USA builds future advocates, including the need of women to be elevated within in the international disability rights movement.
University of Minnesota's Study Abroad Orientation Video for Students with Disabilities
Transitions Abroad
- The NCDE, sponsored by the U.S. Department of State and administered by Mobility International USA, answers a wide range of inquirers, from how an exchange organization can make its new language school in Italy open and accessible to those with and without disabilities to what recourses there are for a person with a disability who was turned away by a high school exchange program for reasons that were solvable.
Adult and Non-Traditional Aged Students Abroad:
Diversity Abroad's Must Ask Questions