Exchange Programs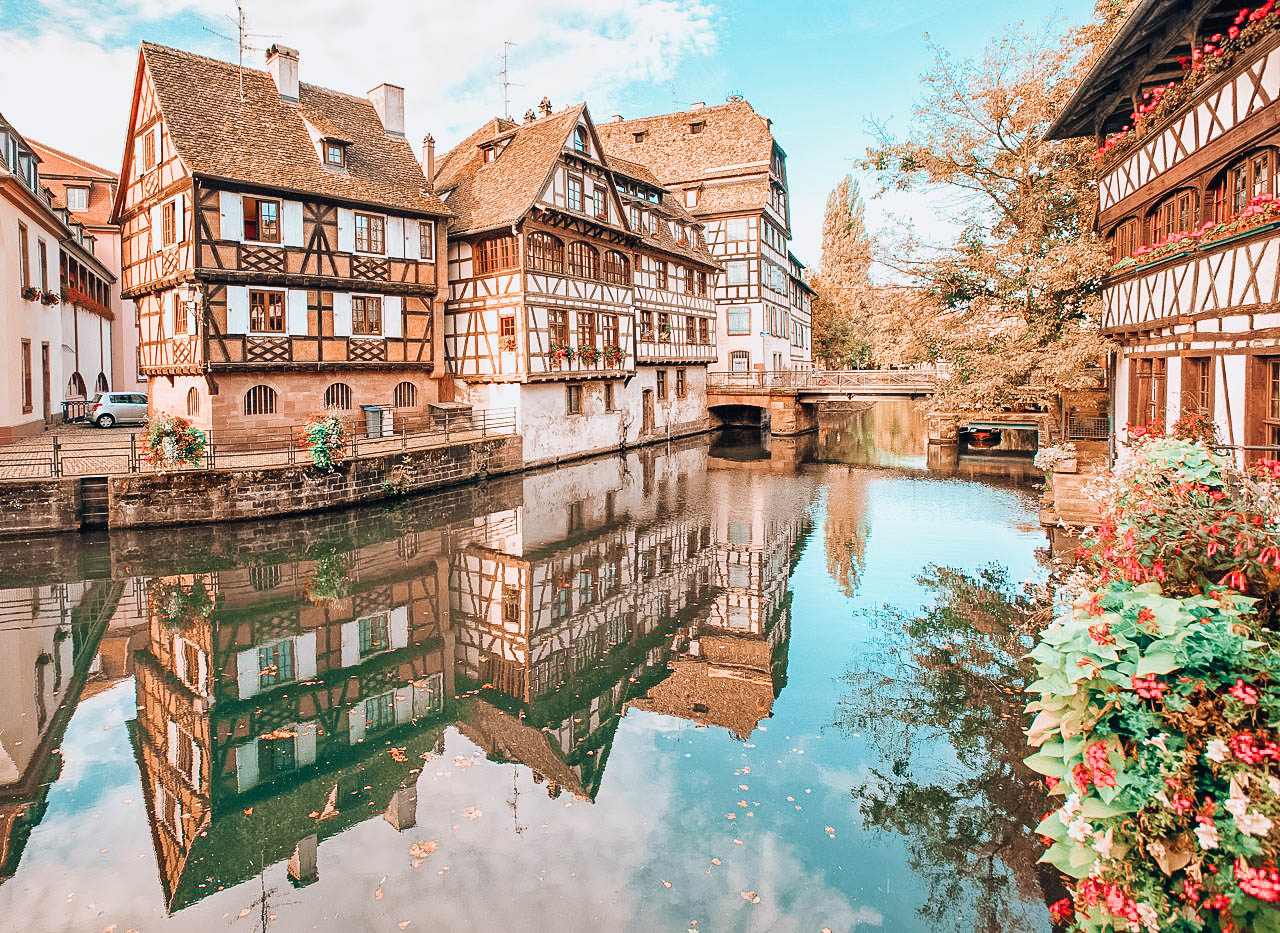 Whether its studying European business and finance in a French chateau, or learning about systems of social welfare in Sweden, Mercer University has exchange agreements with more than 14 colleges and universities across 3 continents to enhance your degree and interests. In these types of programs, Mercer students enroll at the exchange university as international students, and students from that university will attend Mercer for a semester or academic year.
Typically, Exchange Programs are the most popular and cost effective semester or year-long abroad option for Mercer students. Mercer students are able to retain their Mercer aid as well as their state and federal aid, and all courses taken through an exchange program return as transfer credit.
Click on each university to learn more or begin your application!

Al Akhawayn University
Located in Ifrane, Morocco, Al Akhawayn University offers a wide variety of courses and a unique perspective on Arab culture. Its programs range from foreign language and engineering to humanities and business, which makes this university able to fit the academic interests of any exchange student. Mercer students will find an active campus life with a variety of organizations and plenty of opportunities for involvement. With its iconic red tile architecture the campus is one of a kind, ideally situated on several acres of forest at the edge of Ifrane. The city, just a short bus ride away, is host to bustling bazaars, incredible restaurants, and so much more. Al Akhawayn University is an exceptional choice for anyone who is interested in the Middle East or Northern Africa, especially those with a passion for culture, language, or international issues.

Bamberg University
In the beautiful state of Bavaria in southern Germany, Bamberg University offers a renowned tradition of academic excellence alongside a rich cultural background. The city itself holds a UNESCO designation as a world heritage site for its classical architecture and beautiful rivers. The university is located in the center of town, with many student apartments overlooking the famous waterways. With strong programs in the humanities, social sciences, economics, business administration, information systems and more, this university is an excellent choice for anyone interested in the future of German and European culture.

Hong Kong Baptist University
Located in the thriving and diverse city of Hong Kong, HKBU offers a wide array of options in both academics and extracurriculars. Hong Kong Baptist has courses in the liberal arts, business, science, sociology, visual arts, and cross-disciplinary programs. The International Office at HKBU arranges monthly outings to different areas around Hong Kong in order to provide exchange students with the chance to learn more about the Chinese culture and heritage. HKBU is an excellent choice for students who wish to study in Asia and to become more immersed in the unique culture of Hong Kong.

Karlsruhe University
Karlsruhe is well known as the center of one of Germany's premier technology regions, with extensive state-of-the art research being carried out here. Many international companies such as Siemens, Bosch and Daimler and well-known research institutions are located in, around, or close to Karlsruhe. Nine institutions of higher education with a combined student population of over 42,000 make Karlsruhe a genuine student place, with the majority of students enrolled in engineering and IT disciplines, as well as arts and music. The HsKA campus is ideally located within the city's green belt and at the same time only a five-minute walk away from the city center. Classrooms and laboratories, library, student canteen, and residence halls for local and international students are all within easy reach.

Linnaeus University
Linnaeus University is a center for innovative thought in one of the most progressive countries in the world. With two campuses located in Kalmar and Växjö, Sweden, LNU has plenty of exciting opportunities, including over 150 degrees and 2,500 single subject courses. Linnaeus University has a strong network for exchange, and hosts over 900 full time international students annually from all over the world. These students all come to experience the one of a kind Swedish education model, which focuses on self guided learning and Socratic dialogue; Linnaeus has combined this humanities driven approach with strong focuses in computer science, business, and healthcare, to create a totally unique environment for its students.

Seinan Gakuin University
Located in Fukuoka, Japan, Seinan Gakuin University provides Mercer exchange students with a beautiful setting for study and a unique opportunity for cultural and language immersion. The university offers courses taught in English in multiple departments including theology, economics, and intercultural studies. Seinan Gakuin University has a vibrant campus life due to its location near Fukuoka's waterfront areas and Seaside Momochi. This university is a very attractive study abroad option for anyone interested in learning more about Japanese and Asian culture.

Universidad de Belgrano
Universidad de Belgrano is one of the top private universities in Buenos Aires, Argentina. It is a larger school with a student population of over 10,000. The university particularly emphasizes their international programs, and it has a wide variety of options for students from all over the world. Intensive Spanish language classes are offered throughout the year. As the capital of Argentina, Buenos Aires is a cosmopolitan city with influences from a wide variety of cultures. It is known as the "Paris of the South". Studying at a university that focuses on creating global citizens in such a unique city is a once in a lifetime opportunity!

Universidad Francisco de Vitoria
The Universidad Francisco de Vitoria (UFV) is a private, non-profit Catholic university located in metropolitan Madrid, Spain. Founded in 1993, it has since become a fast-growing institution of higher education with a student body of over 4,300 undergraduate students and 4,000 postgraduate students. Located just 15 min outside of Madrid's city center, UFV offers courses in economics, business, finance, communication, marketing, history, hospitality, and Spanish language. At UFV you can choose to stay in a dorm, student apartment, or home stay with a local family. The university also provides a buddy program to help students integrate into student life and life in Madrid.

University of Aizu
The University of Aizu, located in Aizu-Wakamatsu, Japan, is the first university dedicated to computer science engineering in Japan. It has about 1,100 students enrolled in its undergraduate and graduate programs. The university advocates "advancement of knowledge for humanity" and carries out significant research in computer science. In addition to computer science, English language education is an important aspect of the University of Aizu. The university is officially bilingual and all official meetings and correspondence are interpreted and translated. The University of Aizu provides students with a great opportunity to study computer science while also being immersed into Japanese culture.

University of Chichester
Situated in West Sussex on the South Coast of England, the University of Chichester offers many amazing and life-altering opportunities for any study abroad student. With over 300 courses which range from Liberal Arts, Social Sciences, and Business, this university is sure to have something to fit your academic interests. The Campus Life is vibrant and always lively with activities such as various sport outings around West Sussex, plenty of small cafés and restaurants, and a bustling nightlife. The University of Chichester is a perfect choice when considering study abroad in Southern England!

University of Essex
With three campuses located in Colchester, Loughton, and Southend, England, the University of Essex offers several advantageous options for Mercer students. With courses ranging from business, social sciences, medicine, and humanities, there is sure to be something to fit the academic interests of any exchange student. Each campus offers various exciting activities for students and the student population has students from over 136 countries. The University of Essex is a magnificent choice for anyone wishing to learn more about the history of England and English culture.

University of Nottingham
Located in the East Midlands of England, the University of Nottingham has a variety of courses ranging from engineering, natural sciences, arts, medicine, and social sciences. The university has many options for any student wanting to learn more about English culture such as the Djanogly Art Gallery and The Royal Centre. The university has different opportunities for students to engage with other international students such as the Students' Union, various societies (clubs), and yearly campus events. The University of Nottingham is a worthwhile study abroad option for anyone wishing to learn more about English and European culture.

University of Seoul
Located in the bustling city of Seoul in South Korea, the University of Seoul offers Mercer students the option for International Summer School in addition to options for study for Fall or Spring or full year. The University of Seoul offers courses which vary from business, law, engineering, liberal arts, social sciences, and more. Summer classes are taught by international faculty in the areas of business, international affairs and Korean language and culture. With a buddy program called Seoulmate, the University of Seoul is dedicated to cultivating meaningful and lasting friendships between students who study abroad at the university. While attending UOS Mercer students will enjoy support and friendship with South Korean students and also meet students from the finest of exchange universities located in the U.S. and around the world. A nice, wide campus walkway opens right into the city but just before the bustle Mercer students will sense a community feeling --a quaint coffee shop at the edge of campus, friendly local people, and many extracurricular options make the University of Seoul a great choice for anyone who wants to study abroad in South Korea.

University of Strasbourg
In the heart of the European Union, the University of Strasbourg provides students with an amazing opportunity to study and live in France. The city of Strasbourg is home to the European Parliament, the European Court of Human Rights, and a rich history. With a focus on courses in Strasbourg's École de Management (Business School), this is a great option for anyone with a major or minor in an area of Business. Additionally, students take trips throughout the semester to Germany, Luxembourg, and Belgium. Mercer Abroad's exchange program with the University of Strasbourg is a unique and rare opportunity that offers life changing experiences!

University of Sussex
Located on the edge of Brighton and Hove, England, the University of Sussex grants exchange students to encounter extraordinary opportunities available through their diverse courses and campus life. The university has staff and students from over 120 countries around the world. The campus is near beautiful sights such as South Downs National Park and the buzzing city of Brighton. The University of Sussex is also ranked in the top 10 universities in the United Kingdom that have the most diverse nightlife. The University of Sussex is a great choice for any student wishing to study in the United Kingdom.

University of the West of Scotland
Located in Paisley, Scotland's largest city, the University of the West of Scotland offers several advantageous opportunities for Mercer students. UWS has courses which range from music, nursing, natural sciences, education, business, and more. The Paisley campus has various activities such as dining in at cafes, sporting activities, and cultural excursions to places such as the Museum and Art Gallery, the 12th century Abbey, and the largest Baptist church in all of Europe. UWS is a wonderful study abroad option for anyone who wishes to learn more about Scottish culture or European heritage.

Yonsei University
Located just inside the center of metropolitan Seoul, South Korea's capital city, the Yonsei campus is spacious and situated in the woods with a mountain. In a special CNN program on South Korea, CNN described it as "one of the most beautiful campuses in the world." Mercer students will choose from diverse course offerings taught in English in business and economics, social sciences, liberal arts, and more. Yonsei has a booming campus life, energy and quite naturally incorporates international events such as Global Day, Language Exchange, and the Korean Cultural Experience event. Hundreds of students on any given day after class will be actively engaged outdoors, others find their way to the lively, hi-tech and engaging Global Center, while others enjoy one of five campus cafeterias/restaurants or take a walk to nearby restaurants. As one of the top private schools in the country, Yonsei is sure to offer Mercer students enjoyable and exceptional opportunities academically, socially and culturally in a welcoming environment.