How To Apply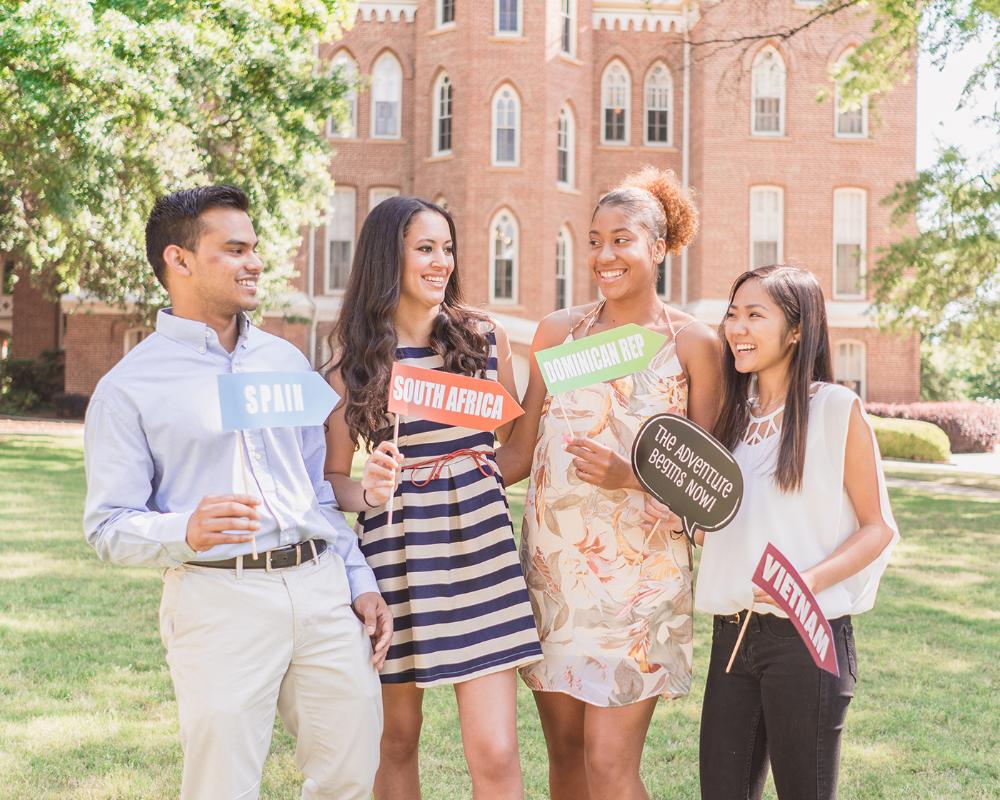 You can explore all of our study abroad opportunities by clicking "
Find a Program
" or by clicking on the type of program that interests you in the main menu on the left-hand side of this site.
Once you have found the perfect program you will need to apply. But before you apply, we recommend emailing
studyabroad@mercer.edu
to set up a study abroad advising appointment.
Application deadlines are as follows:
Summer Programs - February 15th
Fall Exchange Programs - March 15th
Spring Break Faculty-Led Programs - October 15th
Spring Exchange Programs - October 1st
*Some application deadlines vary according to program. Please double check your program of interest to verify the application deadline.
If you need extra time completing an application, or you have missed the deadline, please email the study abroad office to inquire about an extension.
If you are ready to apply, please follow the directions below.
Application Instructions:
To apply for a study abroad program, simply click the "apply now" button on the page of your desired program to begin an application.
You will then have to select the term you are interested in and complete 4 questionnaires, virtually sign 4 documents, and watch a safety orientation video. Please note that to virtually sign your documents, you will need to email a copy of your driver's license or passport to studyabroad@mercer.edu.
Once you have completed these, you will need to pay your $75 study abroad fee to the Bursar's Office. You can do this through your MyMercer account, but be sure you email the Bursar and let them know what you $75 payment was for.
Once you have paid your application fee, email confirmation of this payment to the Study Abroad Office at studyabroad@mercer.edu. We will then review your application and accept or not accept you depending on your academic/disciplinary record and program availability.
After receiving your acceptance, you will have to complete 4 more questionnaires, review a health and safety PowerPoint, complete a course approval form, and, depending on your program, an external application to a foreign university or third-party provider.
Following your acceptance and completion of all required materials, you will have to decide to decline or commit to your program. If you change your mind, you may decline after acceptance. You will not, however, be reimbursed for the $75 application fee. If you choose to commit, you are responsible for all program deposits and fees. Please do not start paying program deposits and fees until you fully commit to a program. ONCE YOU HAVE COMMITTED TO A PROGRAM, NO PAYMENTS ARE REFUNDABLE.
All participants of Mercer University approved international travel must submit documentation of full Covid-19 vaccination before the travel departure date in order to receive funding or academic credit for the approved travel. Questions regarding this policy may be directed to strecker_jl@mercer.edu.